Whether it involves heel protectors, anti-embolism stockings, or letting wounds "breathe," there are still plenty of wound-care myths circulating out there. Ready for the truth? You can handle it.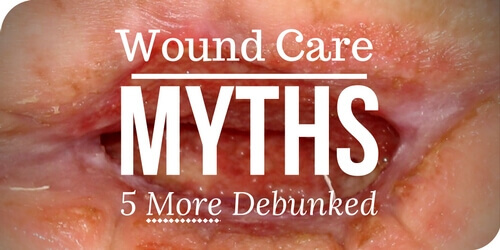 Do you use wet-to-dry dressings in order to save money? Have you administered oral antibiotics to treat infected wounds? And do you follow physicians' orders for wound treatments even though you know they're inappropriate?
If you answered yes to any of these questions, then you are not alone. You are among a host of other professionals who have believed or participated in some of the most common wound care myths. In an earlier post, we revealed why these and other wound care myths simply need to go away. But wait! Here are five more myths that run counter to the evidence and wound care standards that guide our clinical practice.