Determining a patient's ABI is a vital part of wound care, but unfortunately this step is often avoided … or even omitted. Here's why this happens, and how you can change it.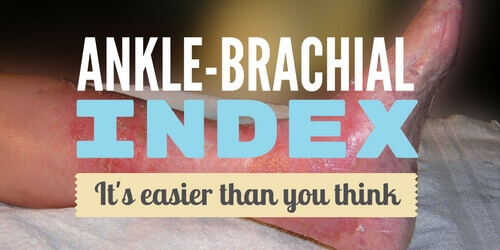 Have you ever faced a seemingly daunting task, and so you do everything in your power to avoid it? Like renewing a driver's license, for example. Or maybe cleaning out the refrigerator. But then once it's done, you look back and say, "Hey, that wasn't so bad!"
That's kind of how it is when it comes to determining a patient's ankle-brachial index (ABI). While this is a key component of the lower-extremity vascular exam, it's often overlooked – and even omitted – just because it seems so overwhelming. Hang in there, folks: we're here to help make it easier.